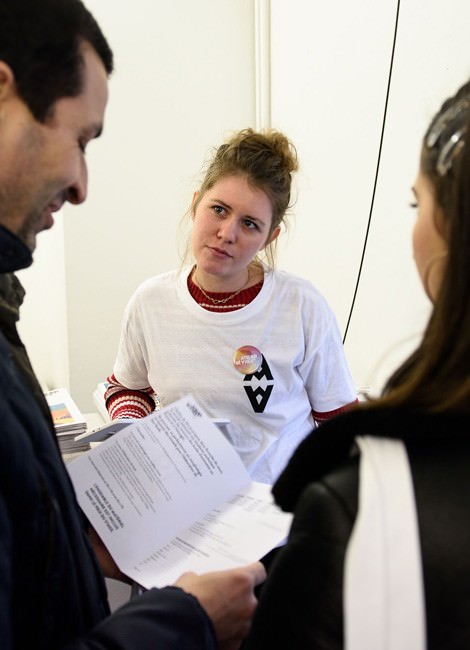 ADMISSIONS POLICY
Entry requirements
Application to the Atelier de Sèvres is subject to two conditions.
1. Applicants must be at least 17 years old and no older than 24 years old for the foundation courses, and no older than 26 years old for the animation degree course.
2. Applicants must hold a high school diploma qualification.
Enrolment in 3 steps
From October, candidates can apply to enrol at the Atelier de Sèvres. Enrolment remains open for as long as places are available.
1. To enrol at the Atelier de Sèvres, it is not necessary to apply via the Parcoursup national application platform. You can simply make an appointment via the website or over the phone. The candidate will then be called back by an admissions officer within 48 hours to schedule an interview.
2. During this interview, the candidate will present their portfolio in order to demonstrate their engagement in artistic practice, their level of ability, their general knowledge of the field, their creativity and their mental aptitude.
3. The admissions officer will notify the candidate of the outcome at the end of this appointment. The candidate is then asked to complete an enrolment form and pay a cheque for €450 (administrative fees). Once this has been done, the candidate's place at the Atelier de Sèvres is secured for the start of term.