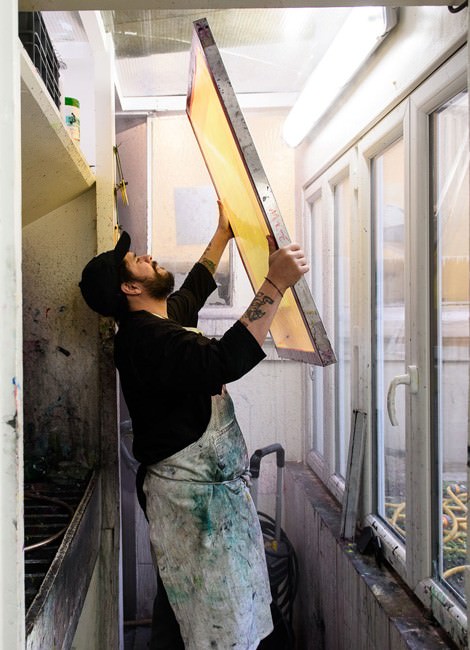 Passing the competitive exams for art schools
The Art Foundation course enables students to develop their creativity and general artistic knowledge. The course requires a steady pace of learning and rigour in the quality of work produced.
Teaching
The Art Foundation course consists of a common core for all students, composed of all the essential artistic disciplines, such as contemporary drawing and life drawing, history of art and photography. It is completed by an option that students choose at the beginning of the year. This additional specialism enables them to further a particular technical skill and learn all of its specifics.
Intensive preparation for competitive exams
Teaching intensifies from January onwards. In addition to following classes, workshops and viva exams, students benefit from:
Mock competitive exams
Writing workshops (help with writing statements of intent and personal statements)
Lectures led by teachers, directors of studies or directors of grande école art schools
Art and design workshops
In addition, each student is accompanied by a file director who helps him/her in the development and follow-up of the artistic file presented at the competitions.
Atelier de Sèvres prepares students for the best art schools: Beaux-Arts (Paris, Lyon, Nantes...), Arts Déco (ENSAD), ECAL, Saint-Martins, La Cambre, HEAR.
INTERMEDIA ART FOUNDATION
The Intermedia Art Foundation is aimed at mature students who have greater artistic experience, whether from a technical, creative or personal point of view.
The teaching of the Intermedia Art Foundation course alternates between compulsory classes and technical workshops, centred around the complementary pillars of creativity, drawing and knowledge.
Throughout the course, Intermedia Foundation students benefit from personalised, individual support. In contrast to the Art Foundation students, students on this course are more autonomous, develop personal projects, and the workshops and creative labs are at their disposal.
But, like the Art Foundation courses, the aim is to pass the competitive exams for French and international art schools.
To join the Intermedia classes, candidates must inform the Admissions Officer on the day of their interview. A decision is then taken during this discussion.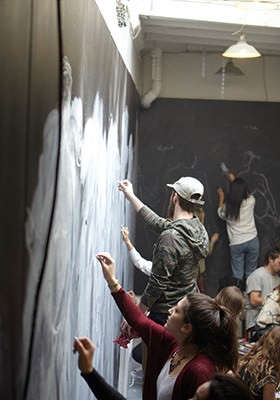 Discover the projects students have presented at
the competitive exams for art and animation schools
PORTFOLIOS
Discover the projects students have presented at
the competitive exams for art and animation schools
WORKSHOPS
Atelier de Sèvres comprises 2,500m² of spaces dedicated to creation. Students work in creative workshops that then become exhibition spaces when their projects are finished. Atelier de Sèvres provides students with a photography/video studio equipped with cutting-edge technical equipment, as well as a construction workshop and an engraving studio. These self-service tools enable students to shape their creativity and projects as they wish in an ideal setting.