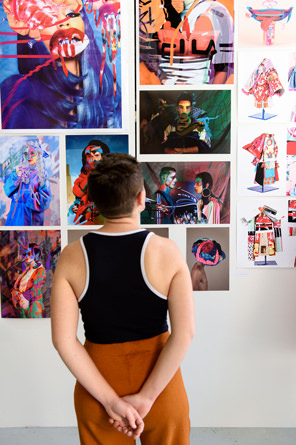 SELECTIVE SCHOOLS OF ART AND ANIMATION
EXAMINATION RESULTS 2019
Atelier de Sèvres has a very good success rate in the entrance examinations of the French and international universities/schools of art and animation.
In 2019, over 24% of the students accepted at the Arts-Déco (École nationale supérieure des Arts-Décoratifs) and 23% of the students accepted to the Beaux-Arts de Paris come from Atelier de Sèvres foundation year.
23 students (in 35 accepted) joined the École professionnelle supérieure d'arts graphiques, 16 joined Gerrit Rietveld Academy in Amsterdam and 10 started a curriculum at the Haute école d'art et de design of Geneva.
In Animation, 90% of the students successfully passed at least on examination. 14 students of the Animation foundation year joined the École des Métiers du Cinéma d'Animation (EMCA) and 15 joined Rubika Valenciennes.