AN ANIMATED FILM SCHOOL LEADING INTO CONTEMPORARY CULTURE
Atelier de Sèvres offers a three-year advanced course aimed at students who wish to become writer-directors of animated and innovative audio-visual and cinematographic works. Teaching is centred on experimentation, creation, writing, history of art, live performance and cinema, drawing and new technologies (2D and 3D). It is based on classes, lectures, research and creation workshops, writing workshops, technical workshops and individual or group audio-visual productions. The course is taught by French and international professionals and artists and is completed by personal guidance for the students. Technical learning is acquired through increased exercises, experimentations and productions, while giving prominence to individual creativity and innovation.
WORKSHOPS
In addition to the courses given by professionals and the pedagogies implemented, Atelier de Sèvres provides its students with one of the best and most important technical and pedagogical materials, entirely included in the tuition fees: studio and sound, video, computer graphics workshops but also state-of-the-art printers, cameras and digital cameras... but also line-test rooms, title benches, stopmotion boards, classrooms, animation tables, etc.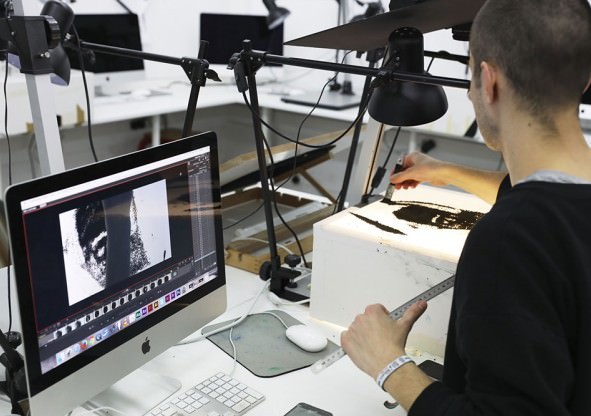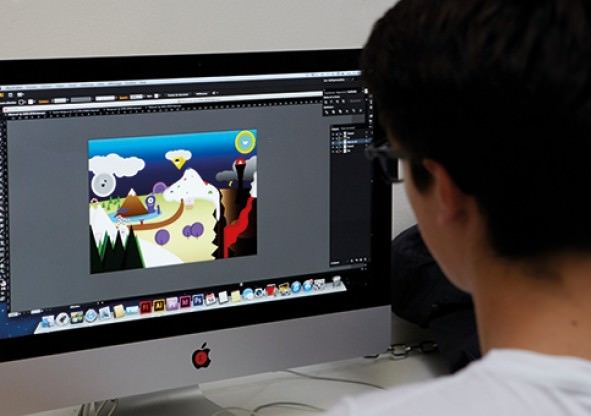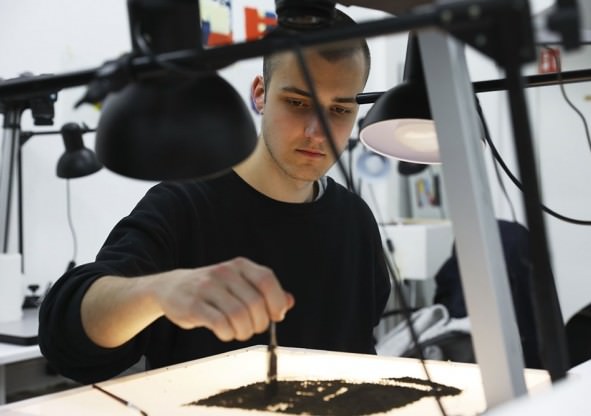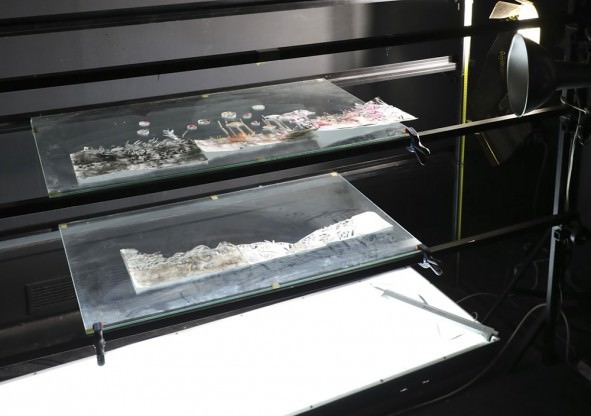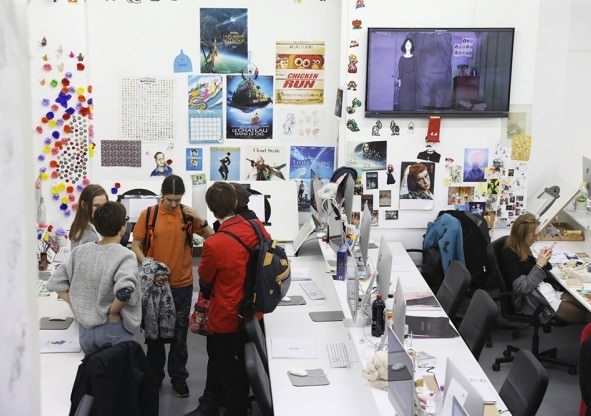 ADMISSIONS
Registration process
to the competition
Download the registration form
To apply, please complete and return the registration form for the competition, accompanied by:
- a copy of the Baccalaureate or school certificate from the last school attended
- a copy of an identity document
- for foreign students: TCF (test of knowledge of French)
- a passport photo
- a stamped envelope with your name and address
Competition dates for the year 2019-2020 :
- 1st session: 25 March 2019 (written test) and 25 to 28 March 2019 (oral).
- 2nd session: 27 May 2019 (written test) and 27 to 31 May 2019 (oral, Thursday public holiday).
Fees :
External candidate: 90€
Candidate in preparation for the Atelier de Sèvres: 45€
Pre-admission upon the submission of a A3 format (shortgrain / italian format) portfolio 10 to 15 pages, along with a cover letter and the last three school reports.
Important, during the quanrantine due to the Coronavirus, this portfolio will be submitted on the cloud. The link will be emailed to you.
Then a written test and an interview for selected candidates, a month later.
The written test takes place over the course of a day. It is based on writing and creativity around a given theme. In a second phase, eligible candidates are asked to attend an interview on the subject of their portfolio.
If the closing of the education establishments is extended further than May 1st, the written test will be hold online and the interview will take place on Skype.
What profile?
Candidates should hold a Baccalaureate qualification, or equivalent for international students. They should be 26 years old or over at the time of enrolment. French required (spoken and written). Good level of general and artistic knowledge (living arts and fine arts). Foundation or MANAA (The Introductory Course in Applied Arts) level in drawing. Developed aptitude and taste for writing. Curious and open-minded. Aptitude for experimentation, creativity and teamwork.
Fees : 
External candidate: 90€
Candidate in preparation at Atelier de Sèvres: 45€
Registration fees non-refundable
With an interview based upon the graphic design portfolio and demo reel
What profile?
Writer/director of audiovisual work with hybrid techniques. Knowledge of basic 2D animation techniques – traditional and digital / knowledge of basic 3D animation techniques: modelling, set up and animation. Advanced level of drawing. Strong interest in experimentation, cinema and animated films. High level of general knowledge. High level of oral and written expression. Aptitude for experimentation, creativity and teamwork. Curious and open-minded.
4 spots to join the course in third year:
You have skills in animation films and wish to direct your film in a year, while benefiting of a personal workspace, of all the necessary equipment and of a professional coaching. You will present your end-of-studies film to a jury of producing / directing / studios / institutions professionals.
Show an interest and aptitude in writing:
Illustrations for short stories, extracts from comics, roughs of drawn storylines, sketchbooks of narrative sketches, a chosen collection of short written texts or synopsis, travel sketchbooks, etc.
Highlight a capacity to develop personal worlds of various styles and genres, experimenting with different tools, both artistic and digital. Sketchbooks, drawings, illustrations, collages, paintings, inks, pastels, watercolours, modelling, sculpture, engraving, photography, 3D models, animations, video extracts, etc.
Prove drawing aptitude and ability by highlighting, as much as possible, a sense of observation and movement, the quality of graphic design and confidence of lines, the mastering of perspective, research of framing and composition.
Candidates will demonstrate the same qualities as for entry into the first year. In addition to this, they will show works demonstrating specific knowledge of animation techniques (design, storyboard, layout, scenery, animation) and by a video montage demonstrating knowledge in producing and directing animated sequences.
Candidates will demonstrate the same qualities as for entry into the first year. In addition to this, they will show a video montage demonstrating knowledge of 3D tools and the diversity of experimentation produced individually or in a team.
A directing project, intended to be produced and finalised during the third year, should be presented. It may take one of the following artistic forms: short film, adaptation of an existing work, pilot for a feature film or series, transmedia project or an art or video installation.