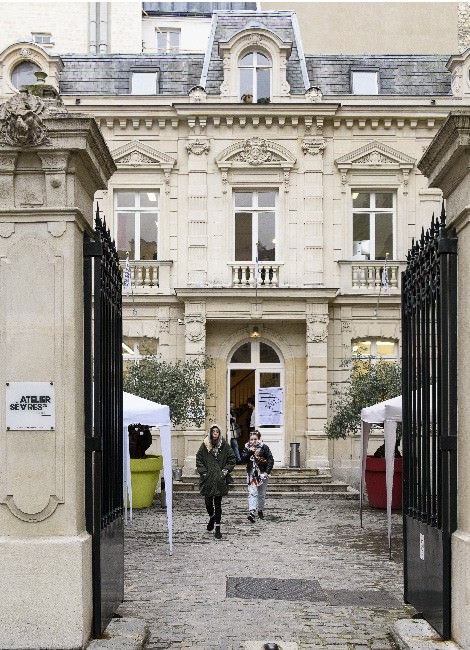 Fees
Fees for the Atelier de Sèvres include the equipment necessary for the undertaking of the technical and production workshops, i.e. the material required for photography, video, sound, engraving, screen printing, construction, etc.
The school provides sketchbooks, drawing paper and prints the entrance forms for the schools targeted by each student.
The multimedia room provides students with computers equipped with the necessary software, including the Adobe suite.
ART FOUNDATION

8690€

ANIMATION FOUNDATION

8790 €

BACHELOR ANIMATION

1ère ANNÉE : 10 290 €

2ème ANNÉE : 10 490 €

3ème ANNÉE : 10 690 €

REGISTRATION FEES

450 €
Payments can be made in three or six instalments (see registration form for more details).
For information on fees for the Intermédia classes (Art or Animation), please see the registration form.
Registration fees are refundable in case of failure of the high school diploma or admission to a public higher school of art or animation listed on Parcoursup.