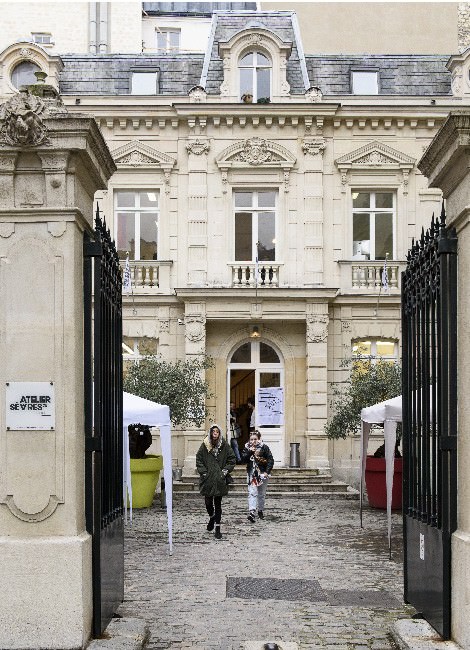 Tuition fees
AN ALL INCLUSIVE TRAINING
2020-2021
ART FOUNDATION YEAR

7 790 €

ANIMATION FOUNDATION YEAR

7 990 €

BACHELOR OF ANIMATION

1st YEAR: 10 590 €

2nd YEAR: 10 590 €

3rd YEAR: 10 590 €

BACHELOR OF ART & TECHNOLOGY

1st YEAR: 14 000 €

TECHNICAL FEES* (except for the bachelor of animation)

900 €

REGISTRATION FEES

450 €
NEW / PARCOURSUP

: REFUND OF THE REGISTRATION FEES

If you are accepted in the public higher education establishment in art or animation of your choice via Parcoursup national platform, then registration fees and deposits will be refunded.

Registration fees and deposits are also refundable upon failure at the Baccalauréat (high school diploma).

That means you can register now risk free and garanty your spot at Atelier de Sèvres for next term.
TECHNICAL FEES: EQUIPMENT AND ACCESS TO WORKSHOPS INCLUDED
*Technical fees include all the equipment necessary for the undertaking of the technical and production workshops: all the digital printing, whatever the format and papers, engraving and DVD edition, book edition, printing papers and engraving plates (plexi, lino).
They also include photoengraving films, aluminium photosensitive plates, all the equipment for screen printing, clay and enamels, special punched paper for animation, animation celluloids, illimited A4 & A3 black and white photocopies, papers for RISO printer.
The school also provides access, without further charge, to all the technical workshops: photo, multimedia, video, volume/construction, etc. The school is open from Monday to Friday until 8pm, and the workshops until 7pm, all year round except during the school holidays.
Payments can be made in one, three or six instalments (see registration form for more details).
For information on fees for the Intermedia classes (Art or Animation), please see the registration form.
Applicable fees for the year 2020-2021, revisable every year.