SUMMER WORKSHOPS
Organised by the Atelier de Sèvres, the summer workshops offer all students from the ages of 16 to 24 an initial experience in artistic practice.
Led by qualified professionals, they provide development or furthering of skills in a technical workshop of the student's choice, over the course of a week, from Monday to Friday. At the end of the course, a teaching report is established with the student.
2019 Courses: 1st to 5th July / 8th to 12th July / 15th to 19th July
Drawing
Animation
Multimedia workshop
Download the registration form
As places are limited, a deposit of €150 must be made by cheque payable to the Atelier de Sèvres in order to secure your place. In the event of withdrawal, this deposit remains payable. The balance will be paid on the first day of the course.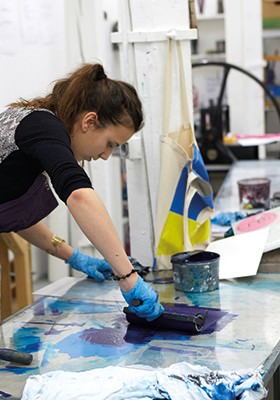 EQUIPMENT
The Atelier de Sèvres is the foundation school with the highest quality and greatest volume of technical and teaching equipment. It provides students with technical workshops (photography, sound, video, engraving, screen printing, ceramics, construction, computer graphics, etc.) as well as the materials required for these workshops (state-of-the-art printers, publishing production equipment, digital cameras, etc).