23 July 2019
Animation Foundation: 90% success rate for the 2019 entrance exams!
This year, students on the animation foundation course at Atelier de Sèvres once again excelled with their entrance exam success.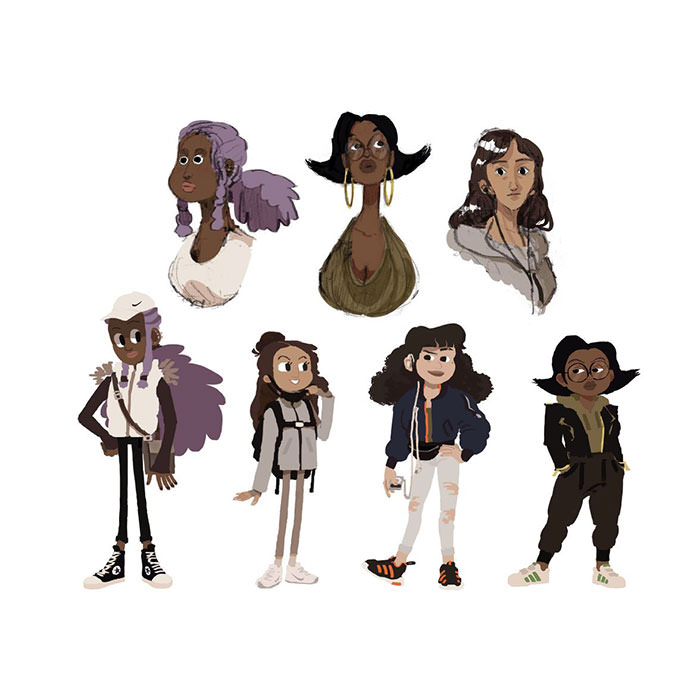 Internationally renowned schools
Out of 214 students, an impressive 191 won places at the schools they applied for. This is a great achievement for the students who, for the most part, are going on to join internationally renowned schools such as Gobelins, Rubika or the Royal College of Arts in London. A real success!
Successful results
8 students from the Atelier de Sèvres will be going on to study at Gobelins, the school of image, which has been the school of reference in the professions of visual creation for 50 years, from the conception of the image to its production.
14 students have won places at EMCA, the school of film and entertainment, based in Angouleme, named 2nd best animation school in 2019 by Le Figaro Étudiant.
15 have been accepted at Rubika, ranked best animation school in France in 2019.
To discover the results of the 2019 entrance exams in full, please visit this page.
The animation degree course
For four years, Atelier de Sèvres has offered an animation degree course, with training similar to that of the top universities. Each year, animation foundation students sit the entrance exams to gain a place on the course. In 2019, 31 students are joining this programme to learn about animation in its entirety and work over three years towards receiving the qualification of "writer-director in animated film".
© Extract from the portfolio of Anaëlle Saba, who won a place at Gobelins.