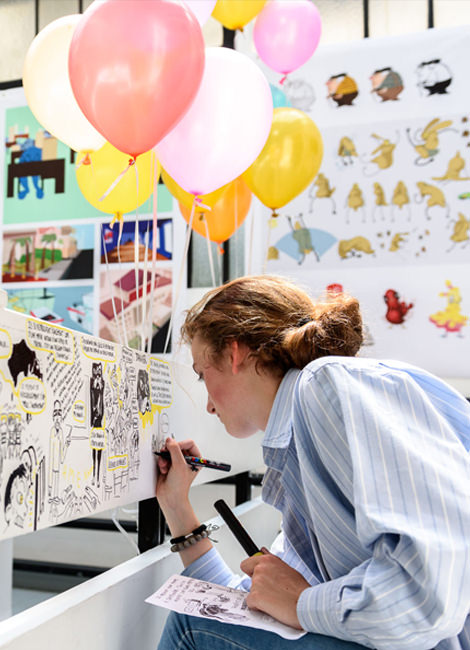 HIGHER SCHOOLS OF ART AND ANIMATION
EXAMINATION RESULTS 2018
The Atelier de Sèvres has a very good success rate in the competitions of the French and international universities of art and animation.
In 2018, 86% of the students at Atelier de Sèvres passed at least one entrance exam. More than 20% of the students admitted to the Beaux-Arts de Paris and the Arts-Déco and 50% of the students admitted to the Villa Arson (Nice) are from the prepa Art.
45% of the goblins admitted to the Goblins come from the prepara Animation, as do 42% of the students from EMCA and Rubika.